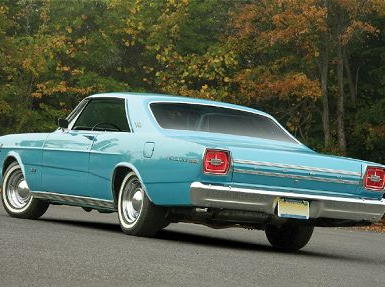 Ahhhh, the
good
old days ...
It was my very first car -- just like you see it here. Except green. And dull. And with rust spots. And with someone's cigarette burn in the back seat.
But it ran
great
... until the day my family told Ol' Fimblefingers (now known as me ...) to go out and put the oil and water in it!
Now, I knew more about
brain surgery
than I did about cars,
but ...
Chuck, circa 196something:
"W-well (gulp!), h-here goes: First, ummm, open the
hood.
Okay, now (tremendous crash, followed by searing pain) ...
RAISE
the hood and extract my
fingers
from the front."
A few hours later ...
"The doc said they're alright, just bruised. Now ... where
were
we?
Ahhh,
yes! Up with the hoodANDPUTUPTHATBARTO
HOLD
IT THERE!
Now ... ummm, that ... that
fan
in front can't afford to
rust,
soooo ... the oil goes ... I guess in ... that
radiator
hole! THERE!
That'll
keep it from jamming up!"
"And since the
motor
gets hot -- wellll, it'll have to cool
down,
and what better than
water,
right?? So the waterhose goes into that shiny-capped hole on the
engine
block!"
After a few minutes, Curly ... er, Shemp ... er, I went into the house and proudly announced that I'd
done
it! I'd filled it with
water
and
oil!
(HEY!! Stop snickering, okay?? I'm
older
now and
know
better. Besides, you get a lot of fresh
air
by walking!)
Yeah,
I
took it for a spin. Of about fifty yards ...
and after the laughter subsided (a few hours later), my dad told me,
Son, if it ain't broke, don't FIX it!"
And, Mousers,
that's
why I look so studious and pensive whenever I watch The Three Stooges now. I can
identify!!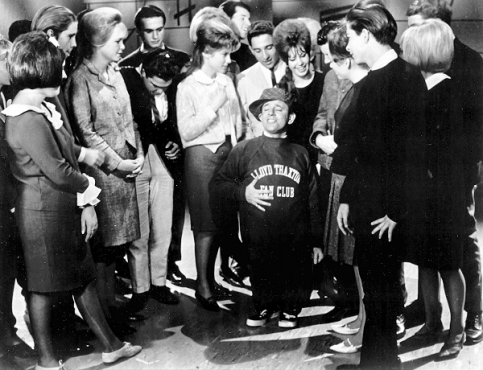 In a way, it reminds me of when some stations wanted Uncle LL to make his show more "sophisticated" (read:
uppity)
. According to the MetTimes, they also meant cutting the
lip-synching
and
"goofing off"
. Fortunately, Lloyd just kept on doing what he did best -- being himself -- and never changed what he did!
Y'see, just like my daddy said about the now-deceased BoltBucket,
If It Ain't Broke, Don't FIX It!"
Our Head Cheeser proved, time and again, that if you've got a winning combination in your career, life or both,
stick with it!
Don't let
anybody
tell you how to change it! Maybe they're good at
their
thing, but that doesn't mean they're experts at
yours!
And Lloyd -- well, if
anybody
knew how to bring good vibrations to both the KCOP stage, the small screen
and
to hearts around the country, it was
him!
Stay tuned ...