Ahhh, the old days ...
We'd be watching Uncle Miltie fumble through a hilarious sketch on
Texaco Star Theater
when, during what we now call "commercial breaks", the announcer would proclaim
"We now pause for station identification.
(cue station logo, or just the letters "NBC" in gray, shadowed block letters)
This is the NBC Television Network.
It always looked a little eerie to me (I was just a youngster at the time. No,
really!)
.
Well, we
all
have what's called "identifiers" on this thing we call the "internet" -- and, sometimes, our
own
"station identification" is ripped off by "hackers".
Hackers. It's a word that previously meant "chain smokers" or "cats who have continuous trouble coughing
hairballs
up!"
And, as luck would have it,
I
drew the losing numbers in the hacker lottery last week -- and proceeded to have not only my
Facebook®
page pilfered, but my
bank
accounts (both business
and
private) put into the red!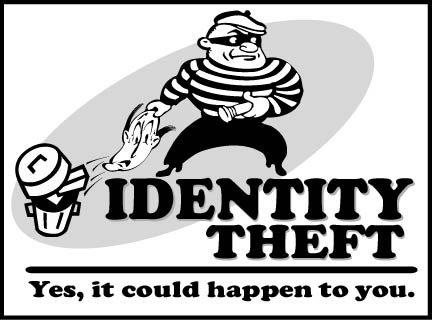 I know it's not uncommon for this stuff to
happen
these days, but, of course, I had the same reaction as everybody else:
Why'd they have to choose ME?
followed with the self-pitiful
I thought everything was secure!
But then I remembered what Uncle Lloyd told me, years ago when I had a full website that was breeched. If you build something great and somebody else tears it apart,
rebuild!!
They only took what you
made
-- they didn't take the
blueprint
for it! That's in your
head!
So
rebuild!!!
Of course, when you do
that,
you want to be
sure
and make it bulletproof
this
time:
Change passwords (make 'em harder for anybody to figure out; but be sure to remember them
yourself!)
.
Use your "private browsing" function when browsing, working or
especially
when buying online.
If you
do
buy something, be sure it's over a SSL (secure socket layer. You'll know it's that when you see an "http
s
" at the beginning of the web address).
Don't give out
any
personal information to anyone who doesn't already know you (friends, family, etc.). And ...
Nevernevernever
EVER
EVER
give your social security numbers over the web!
Now, I'm gonna
rebuild
everything, and it's all gonna be tougher than my ex-wife's
cooking
(not that she was
bad,
but she was the only woman I knew who could burn
water
...).
If you need help in making
your
sites, etc., more secure, check out some great reads at
Cybercrime.com.
You'll
also
find some great links there that can help you even
further!
Soooooo, time for me to get
busy
. But ... stay tuned!